You can contact your students outside of Canvas easily one of two ways, both of which are accessed through WebAdvisor.
1. Log into the myUB Portal at https://myub.bridgeport.edu

2. Find the Web Advisor section on the right: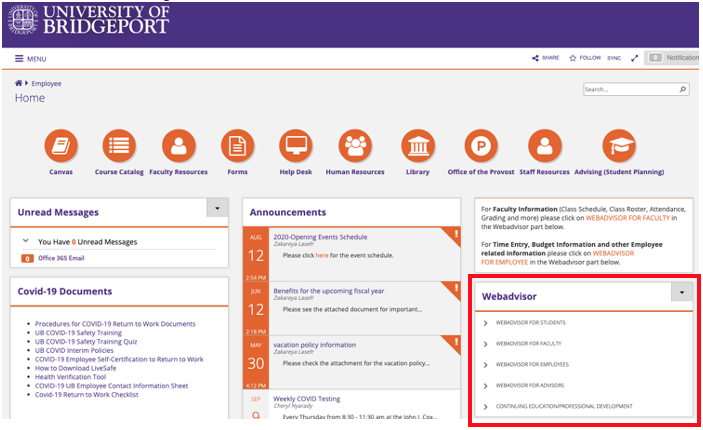 3. Click on the WebAdvisor for Faculty Section to expand the menu and click on Faculty Information: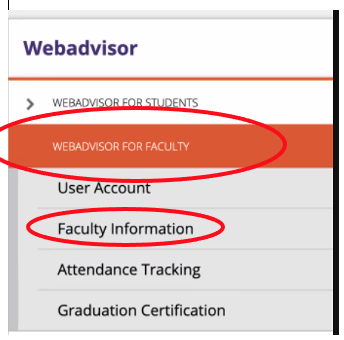 4. In the Faculty Information menu click on Class Roster (email)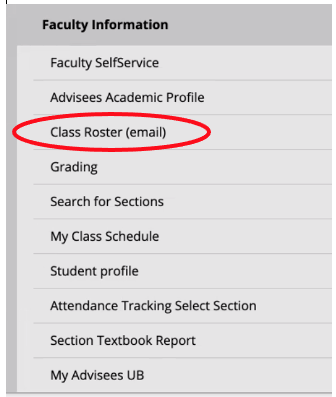 5. A new screen will open that shows your courses. Click on the name of your course:

6. You can choose to email the students directly through WebAdvisorby clicking Email These Students:

7. Or you can choose to have the class roster emailed to you so that you can email them through Outlook by checking this box and scrolling down to click Submit:

You will receive an email with an excel spreadsheet that includes the students in the course and their email addresses.