Enabling the New Gradebook in Canvas is as easy as 1-2-3.
Go to your course settings and click on Settings.
Click on the top right tab that 'Feature Options"
Click on the slider next to "New Gradebook"
The slider will turn green (see below) and the New Gradebook will now replace the old gradebook in your course.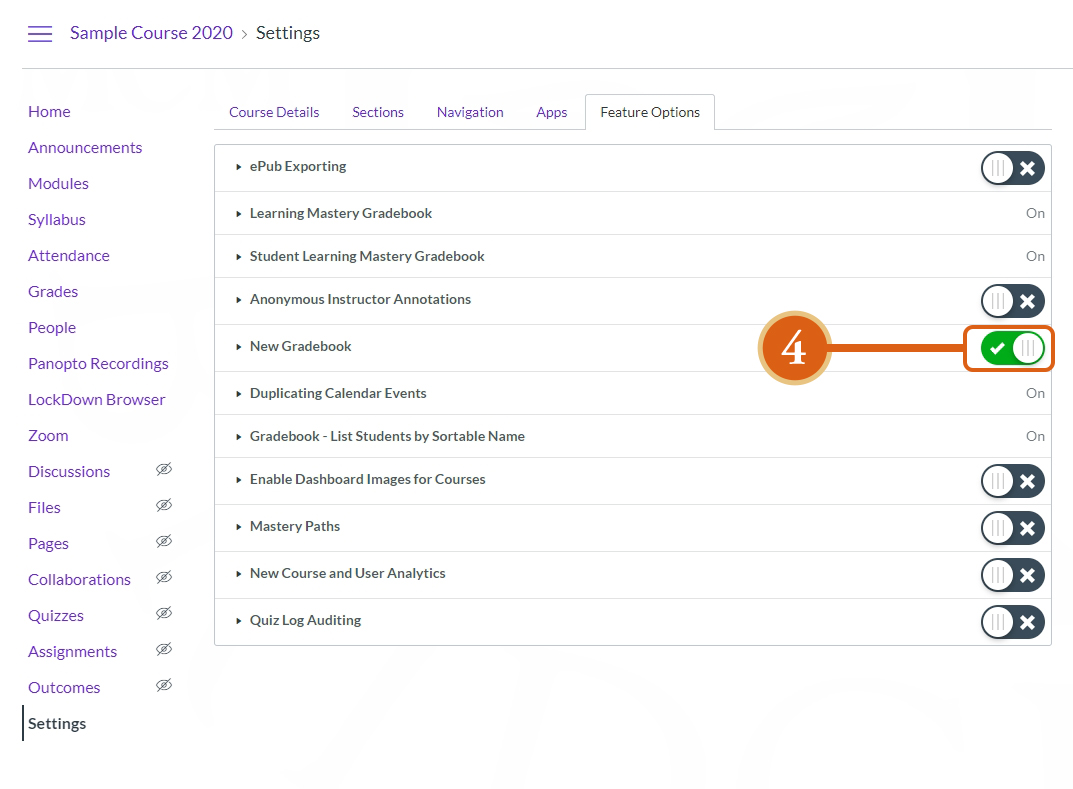 All courses will have the New Gradebook automatically enabled on January 18th, 2020.
Canvas assures us this is to be a seamless transition, so if your course is up and running on January 18th, the New Gradebook will replace the Old Gradebook without the loss of any data.
If you have any questions or concerns, please contact us at helpdesk@bridgeport.edu