With the new gradebook, 'muting grades' is now handled through the course
Muting grades is now handled by the Grade Posting Policy.  To set the grade posting policy for your course you must navigate to your gradebook and:
Click the Settings Cog in the gradebook.
Click the Grade Posting Policy tab
Click the button next to Manually Post Grades
Click Update to save the changes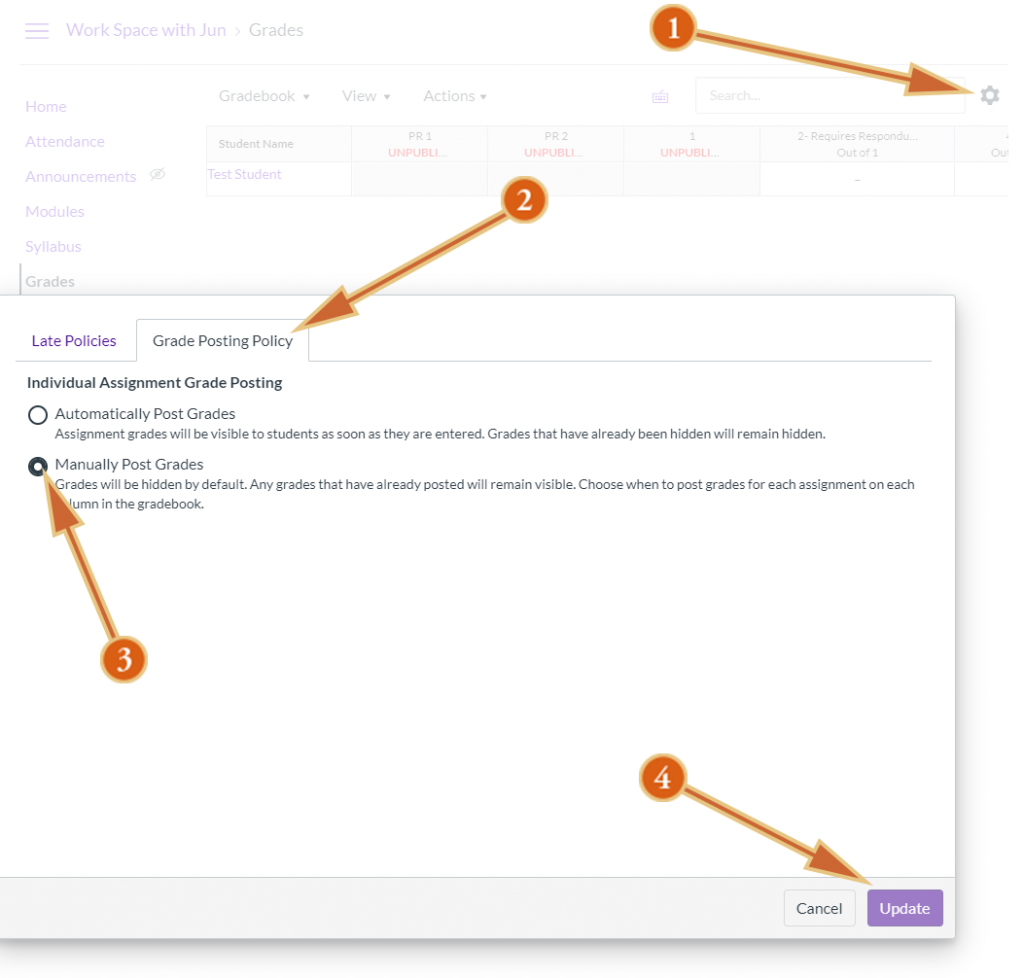 This would need to be done for each of your courses.  Once this is done, all grades will be set as 'Mute' or 'Hidden' until after you have posted the grades the first time.
Learn more at https://helpdesk.bridgeport.edu/ or
Contact us at helpdesk@bridgeport.edu