VIA WEBADVISOR, A WEEK PRIOR TO THE START OF CLASS EACH INSTRUCTOR IS REQUIRED TO CREATE A GRADEBOOK FOR ATTENDANCE (FOR EACH COURSE ASSIGNED).
I. CREATE THE GRADEBOOK
Let's get started:
1. www.bridgeport.edu
2. Click on Login (top of screen)
3. (Scroll Down) Click on Login in to WebAdvisor
4. Click on Faculty
5. Click Attendance Tracking Select Section
6. Under Gradebook Section. Click on Gradebook Select Section (You will be presented with a list of the courses you are teaching for this semester and what you taught in the previous semesters. You can also choose the selection criteria at the end of the screen to limit your results by semester or by start and end dates. Click on the section, where you want to enable the gradebook.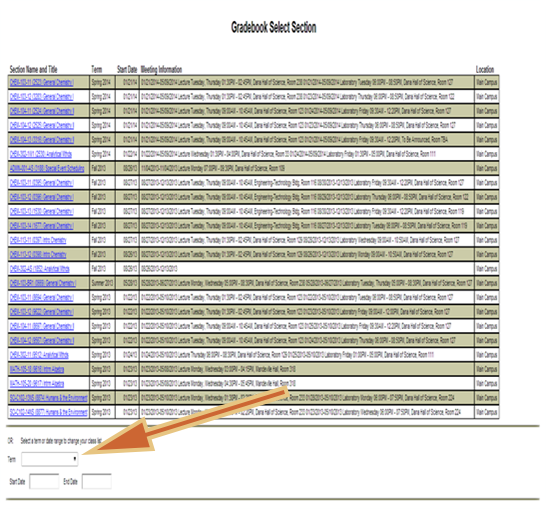 7. You will be presented with the details of the section, along with the message that the Gradebook has not yet been setup for this section.
8. In the screen under Gradebook Setup section, Click on Setup Wizard


9. Choose Option 2, to Create From Template, And choose – Attendance Only Template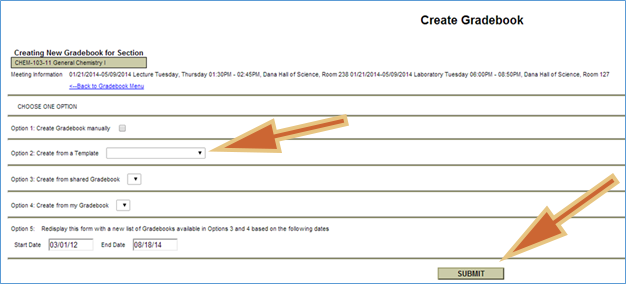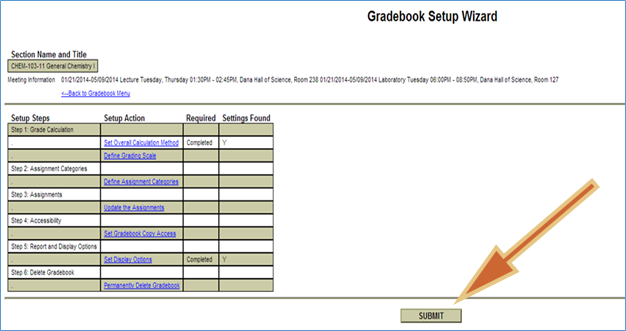 10. After choosing the template, hit submit
11. You will be taken to a confirmation screen, Hit submit again.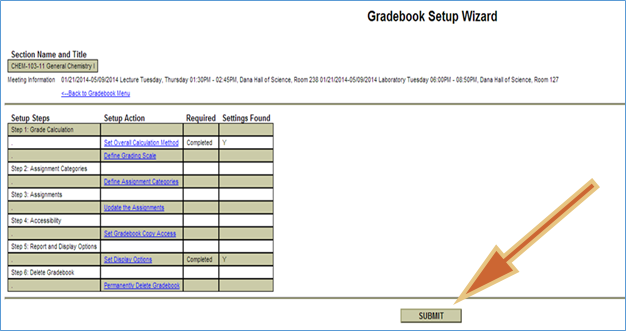 YOUR GRADEBOOK IS FORMATTED.
II. RECORDING ATTENDANCE
THE ABOVE PROCESS MUST BE COMPLETED, PRIOR TO ENTERING ATTENDANCE.
1. LOG INTO WEBADVISOR
2. SELECT THE PROPER SECTION
3. CLICK ON ASSIGMENT SCORES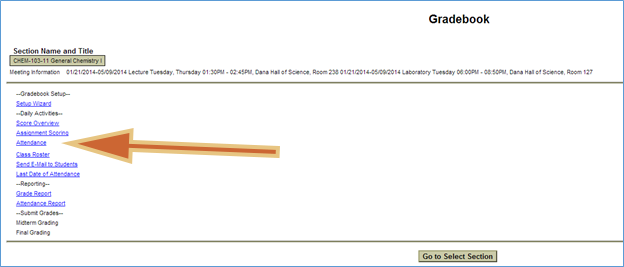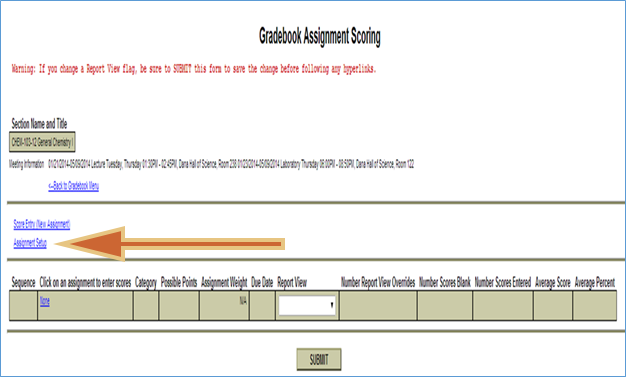 4. CLICK ON SCORE ENTRY NEW ASSIGNMENT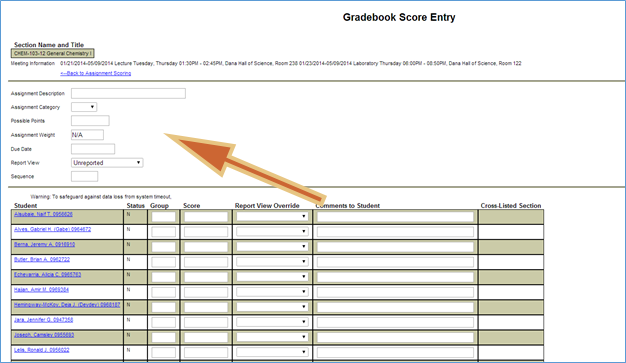 5. Enter the Assignment Description – Attendance
6. Possible Points – 1
7. Due Date – The date you are taking attendance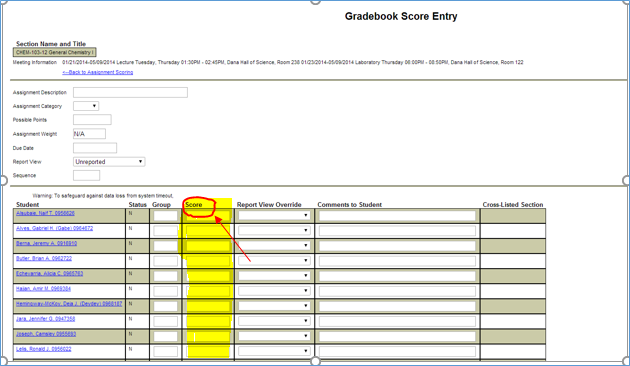 8. UNDER THE SCORE COLUMN, MARK "1" FOR PRESENT AND "0" FOR ABSENT.
9. HIT SUBMIT and next screen SUBMIT