Panopto, the University of Bridgeport's video management system, offers free Automatic Speech Recognition (ASR) captioning for all videos.
The Law
All videos should be captioned to meet the Americans with Disabilities Act (ADA) Section 508 compliance which requires Web Content Accessibility Guidelines 2.0 (WCAG 2.0) Level A and AA criteria. This criteria requires that pre-recorded video must have captions and audio description, and live video must be live captioned. Video files must have captions, transcription is not enough.
Why We Do It
There are multiple benefits of having captions for video files and transcriptions for audio files.
Having captions with your videos will:
assist people with hearing disabilities
encourage viewers to engage in video in environments where sound is not possible
promote comprehension for Non-Native English Speakers
improve Search Engine Optimization (SEO) to improve indexing
meet Section 508 legal compliance
enrich video search features
ease the creation of future content
How We Enable ASR Captioning for Panopto Videos
Within your Canvas course, access your Panopto video list.
1 Hover over the video so that the options show and click on Edit.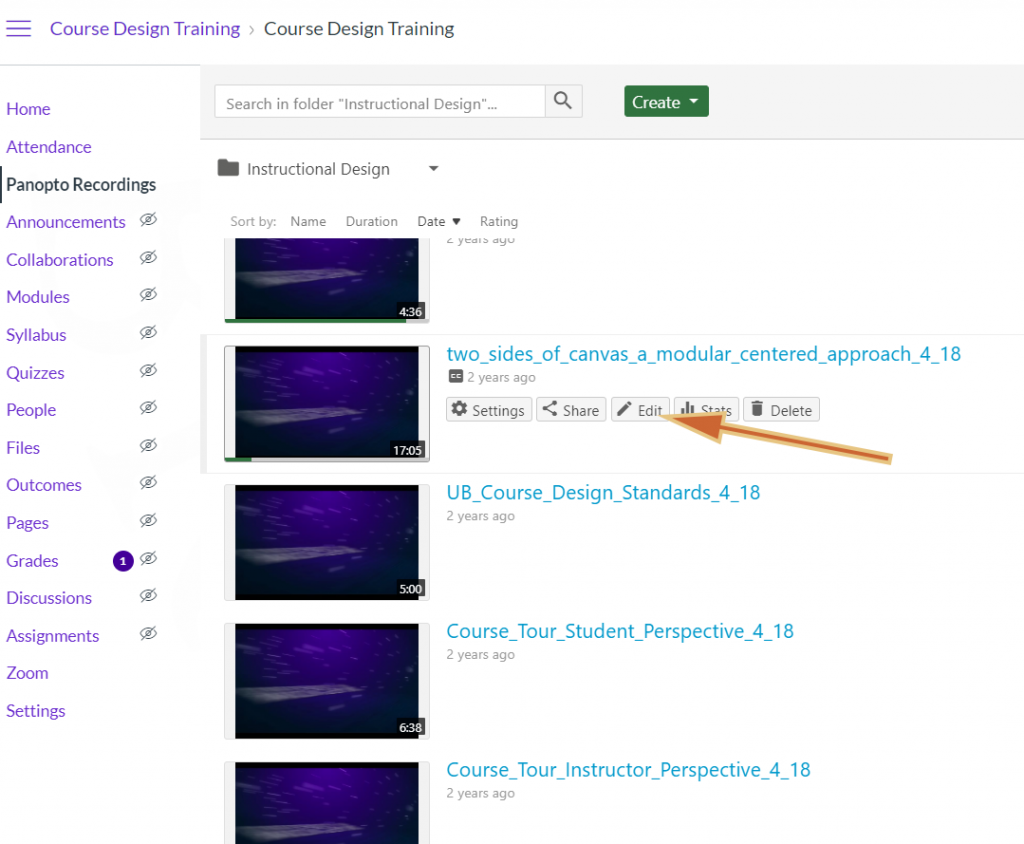 2 Click on Captions in the left hand menu and select Import automatic captions from the drop down menu.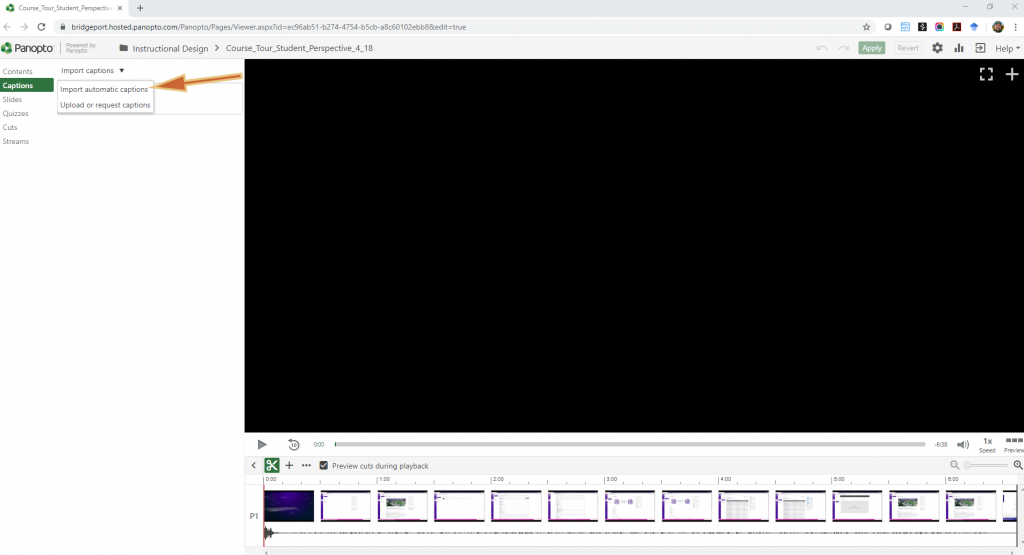 3 You can now edit the captions to improve any errors by clicking into the text on the left side of the screen. After you have ensured the captioning is correct, click Apply in the top right corner of the screen to save the changes.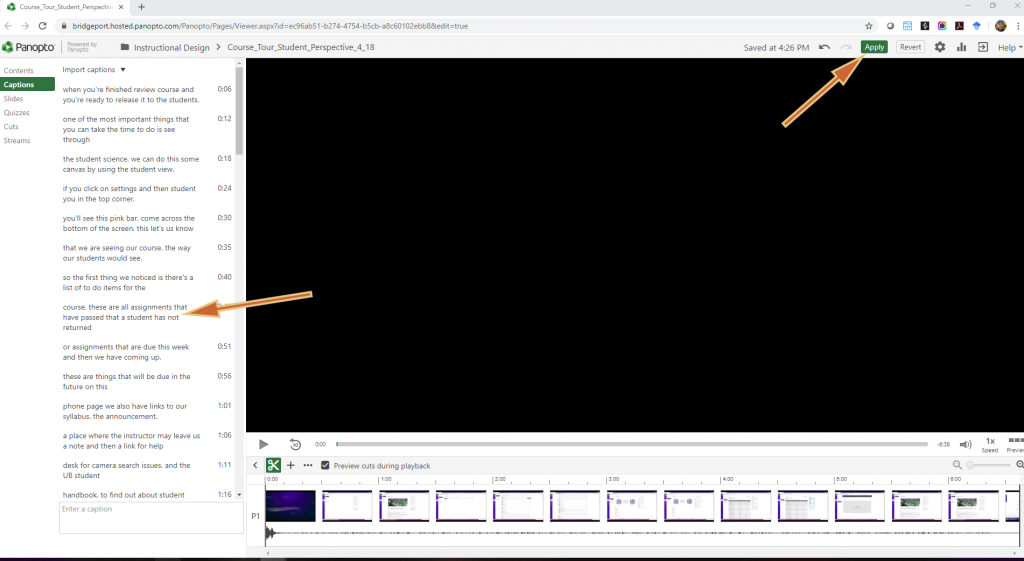 4 You can identify which videos have had captioning enabled looking at your Panopto video list by the CC box that appears over the settings section.
The estimated completion time for captions to become available after a video has been uploaded and processed is varies by the length of the video.
For videos one hour or shorter, the estimated completion time is 8 hours.
For videos over an hour, the estimated completion time is 24 hours.
After a video has been captioned, if edits are made to the video, the captions can be reprocessed. Reprocessing captions can only be completed through a request to helpdesk@bridgeport.edu.
For information regarding how students can access the captions in Panopto, click here.
If you have any questions regarding the captioning process, please contact us at helpdesk@bridgeport.edu