Starting August 1st, 2021, all the UB Employees will be using a new and efficient method of logging in to Microsoft Office 365 Apps that include Outlook and Teams. 
Students will still use the current method until further notice. 
Current Method
When logging in to Office 365 services from the Microsoft Login screen, currently you are brought to this login screen
You will log in as username@ad.bridgeport.edu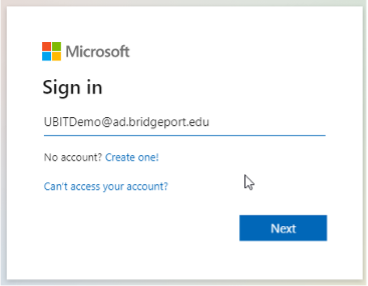 You are then redirected to the organization login screen with a redirect message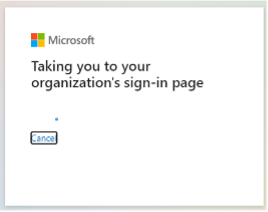 Login at UB Single Sign-on page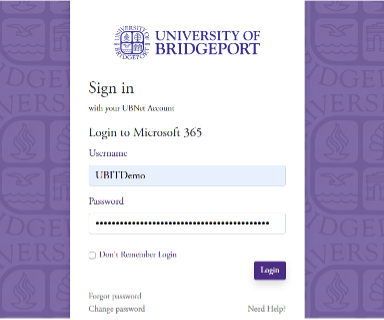 New Method
In the new login method for Microsoft Apps, you are NOT redirected to the UB Single Sign-on Page.
You can enter the UBNet password right there on the Microsoft Screen. The login screen will look like this.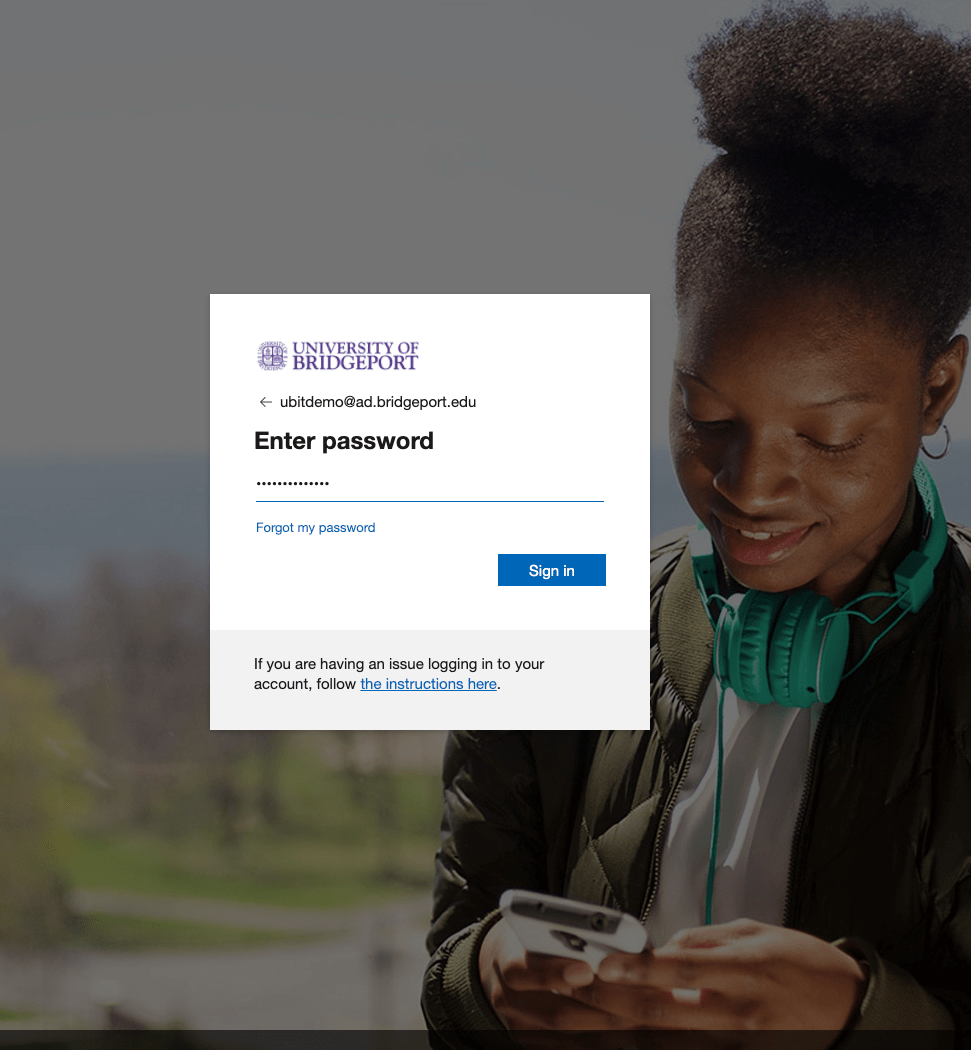 This is called Cloud Authentication.
Cloud Authentication provides us many benefits such as easy login to Microsoft Services, show security verification messages on the screen, and seamlessly login into other integrated Microsoft Apps for your account. 
If you have any questions related to this change, contact us at helpdesk@bridgeport.edu