Pre Certification for Graduation
1. Login to WebAdvisor.

2. Click "Pre Certification for Graduation"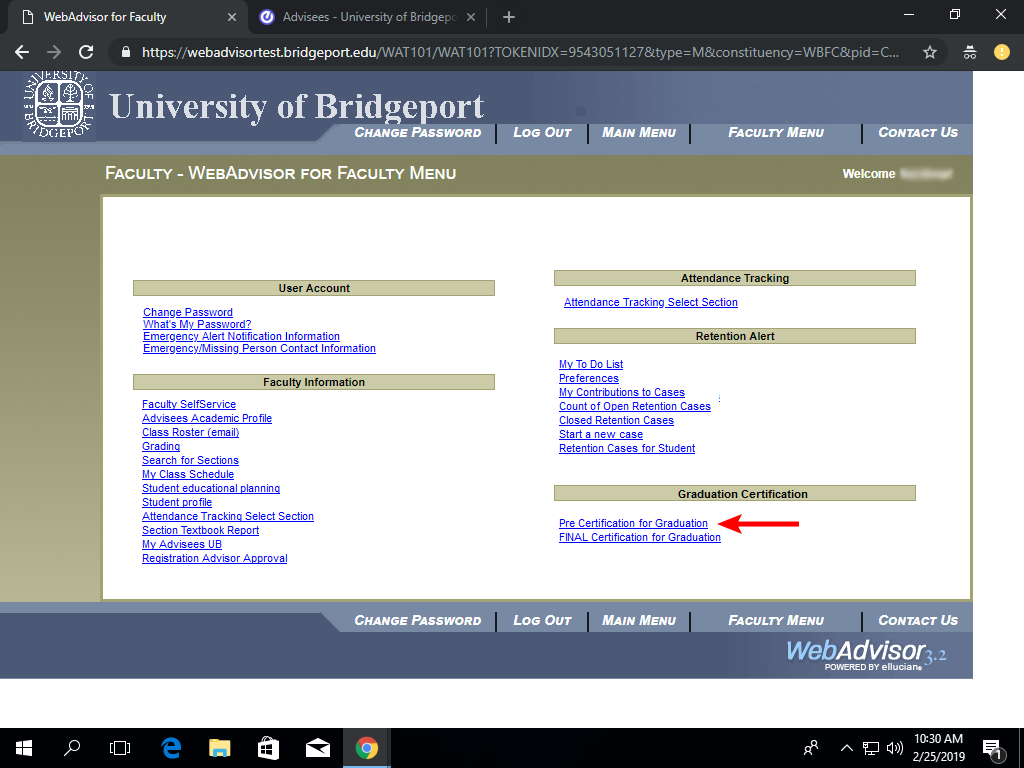 3. Click the appropriate checkbox for each student indicating if he/she can:
A) Graduate (is ready to receive his/her diploma pending Final Grades),
B) Walk (The option of "walk" is only if we are having an in-person ceremony and August 2021 eligible students are petitioning to participate),
C) None (not eligible to graduate or walk), 
D) Comments (a place for comments to the registrar regarding this student's certification).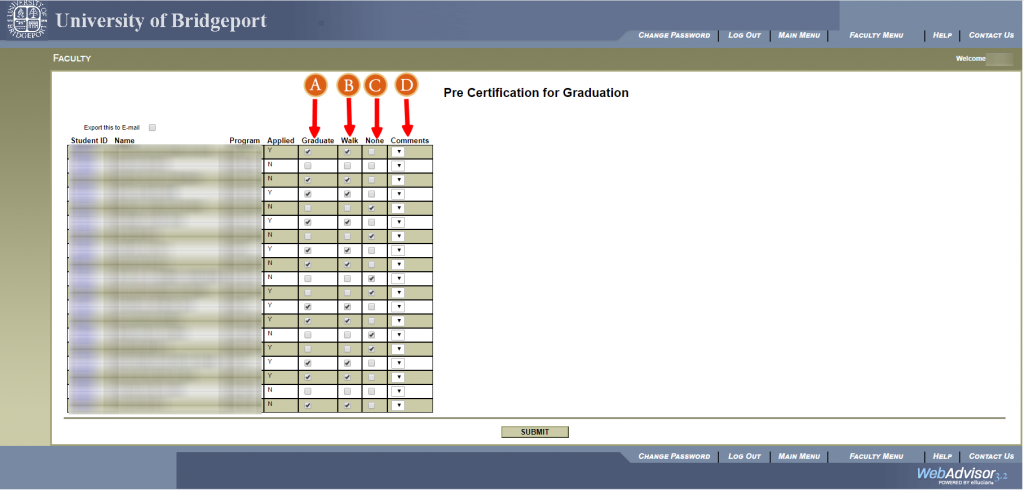 Please select ONE option as it applies to the student. Clicking on more than one option will cause a delay with the process. On the Final Certification, only students who are indicated as eligible to graduate in the pre-certification will be pulled up.
4. To review student details click on their Student ID.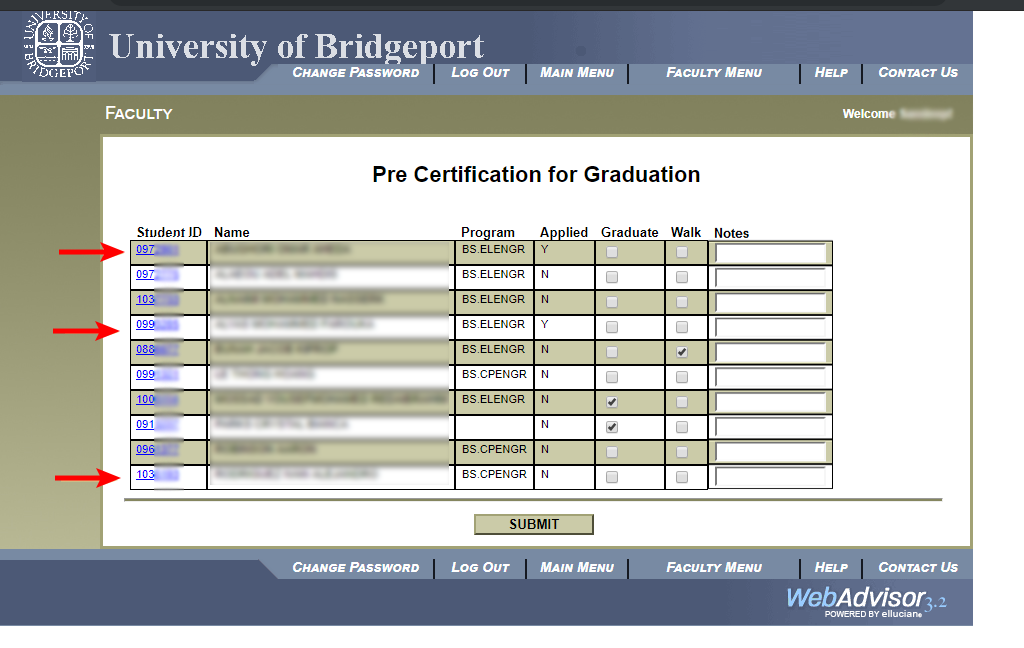 5. This will open a new tab in Student Planning.
In Student Planning you have access to the Course Plan, Timeline, Progress, Course Catalog, Notes, Plan Archive, Test Scores, and Unofficial Transcript.
When reviewing student details, their A) Unofficial Transcript and  B) Course Plan may be the most helpful.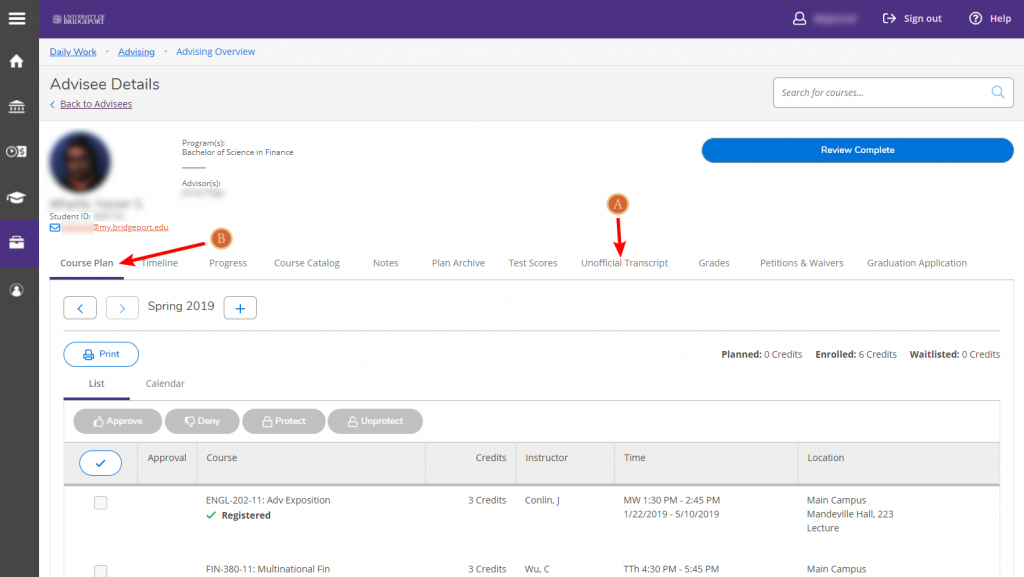 6. You can view the student's unofficial transcript by clicking on Unofficial Transcript.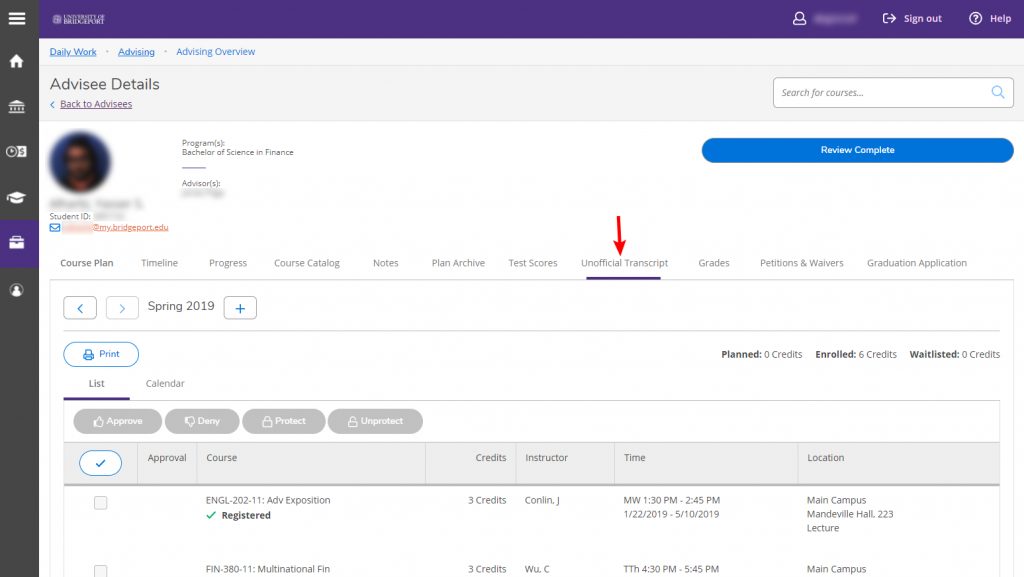 7. You can review a student's course plan by clicking on Course Plan.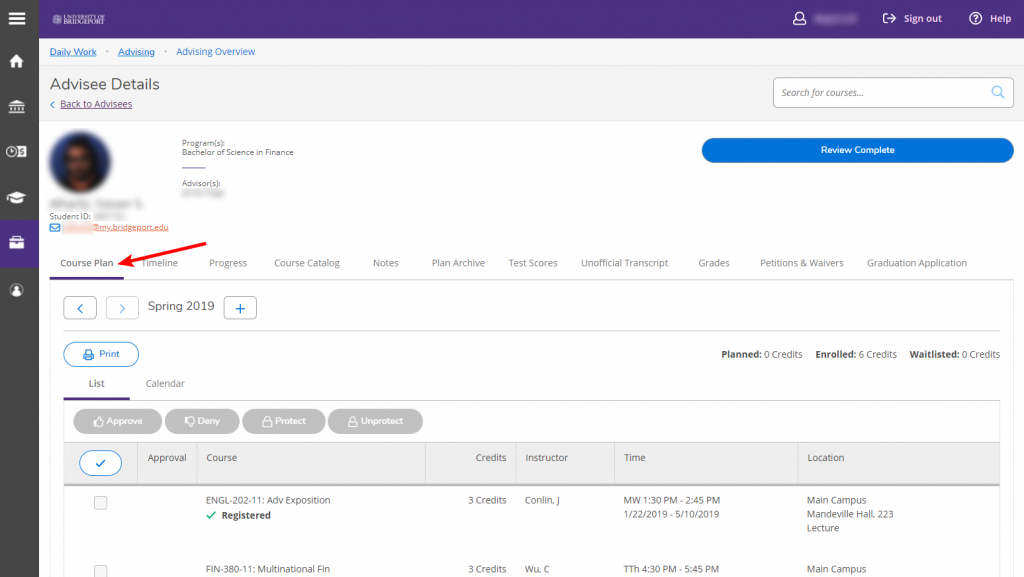 8. Close the Advisees tab to Return to the Pre-Certification for Graduation screen.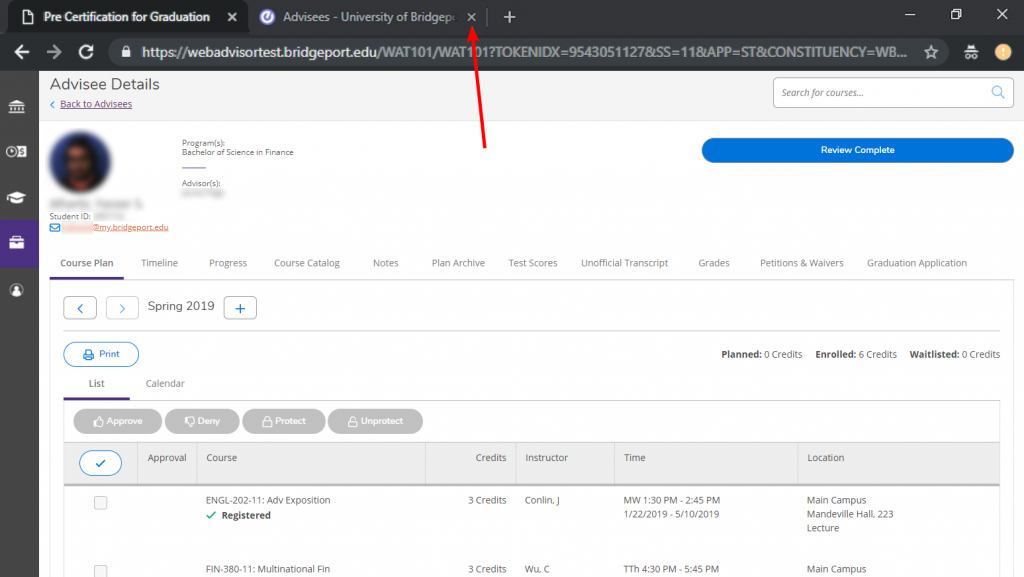 9. Click Submit to save changes.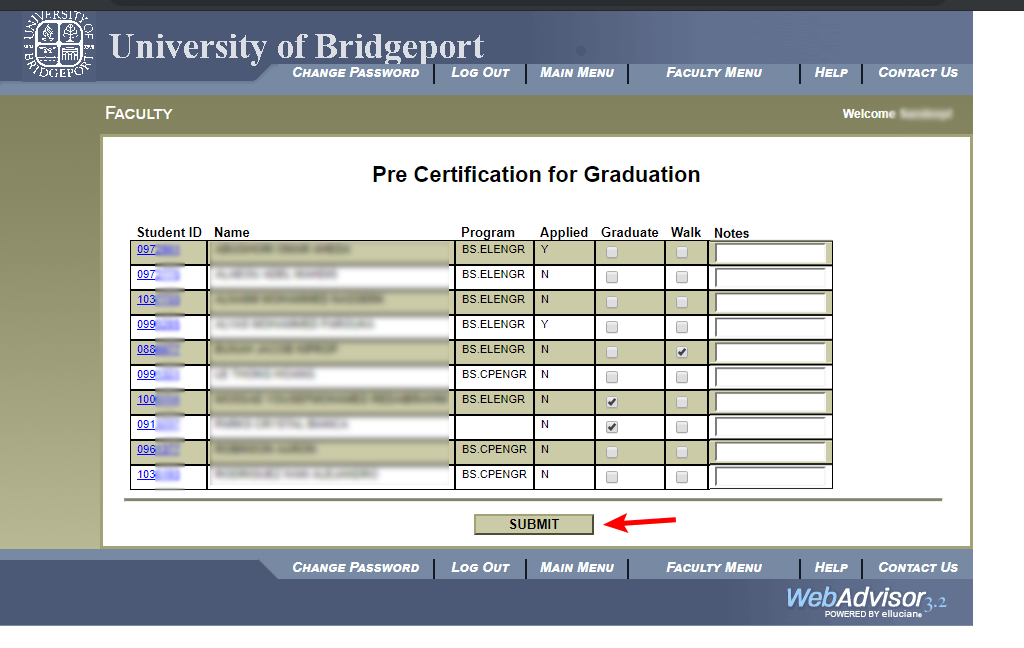 10. Precertification is now complete.
If you have any questions or concerns, please contact the registrar at (203) 576-4634 or email at registrar@bridgeport.edu.
Click Here for instructions for information about final certification